Forgetting.  And Remembering.
Isaiah 43:18-19a, Forget the former things; do not dwell on the past. See, I am doing a new thing! Now it springs up; do you not perceive it.
Isaiah 46:9, Remember the former things of old; for I am God, and there is no other; I am God, and there is none like me.
For many years I, like many Americans, placed unmerited significance upon January 1st.  This, of all the days, was the day that changes I desired for my life would be launched, perhaps even producing the 'new and improved me' in the year ahead.  Half of Louisville will make such a vow, about ten times the number deciding to make life changes at other times in the year.  Most years my results, meh. 
My resolutions have mostly reflected the general population; you will likely find the following familiar: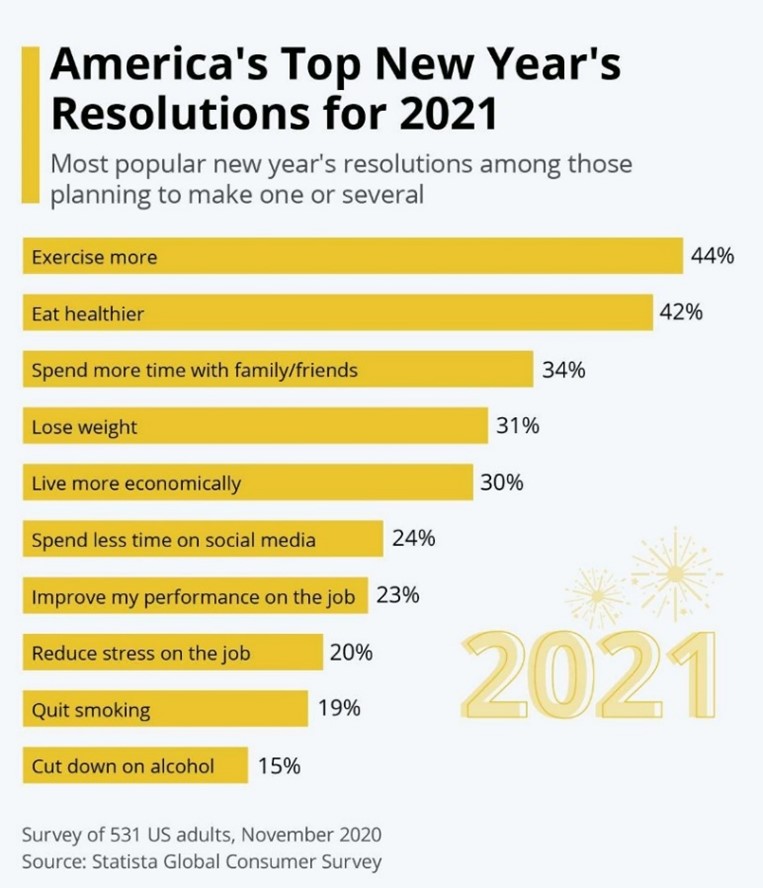 I have become a bit of a student psychologist on the matter, reflecting year after year on my experiences. I find it rather perplexing that the most important part of my life, spiritual knowledge of Him and incremental growth into Jesus' likeness, have received little of my committed attention. I remember several Bible reading plan resolutions; I don't recall others. Something has been amiss. I would like this year to be different.
To be sure, there is O.T. support for reflection and renewal of God's people, requiring forward looking commitment and resolution. The Day of Atonement was one such day in which the people were called to reflect upon their wrongdoings and recommitment to doing better in the year ahead. Year after year.
As I have begun to consider the year ahead, it seems the Bible speaks with clairvoyant boundaries that shall serve us well in our reflections and recommitments. On the one hand, we are told to forget some things, things that generally hold us back from forward progress in Him. Forget the former things; do not dwell on the past. The prophet has in mind the memories, and mistakes, the failure and sin and discouragement, of our pasts. If our attention rests upon these things, we will not go forward. We misunderstand and misapply the reality of grace.
On the other hand, we are instructed to remember some things. Chief among these is that we are no longer who we once were, that we are becoming new selves, and that such is only possible because He is doing a new thing in us. We are told to remember these things, and put action to them, and in doing so, we go forward. For He is God, there is none other like Him. He shall meet our efforts.
What effort shall you make in the New Year to become made more in the likeness of God in true righteousness and holiness? We mustn't kid ourselves; the spiritual disciplines requisite for growth in Him call us to action. What then shall you and I commit as the New Year arrives? Will you commit to deeper personal study, or meeting with God's people for the study of His Word? Will you reenergize your prayer life and join with others similarly committed? While January 1st may simply be another gift from Him who showers steadfast love, it is surely as good as any other day to decide, to commit, to reflect upon the beauty of our abundant lives in Him.
I pray that we will make much of our days, beginning this January 1st.  They are, each and every one, a gift. Happy New Year Audubon. 
May God bless you, Pastor Jeff